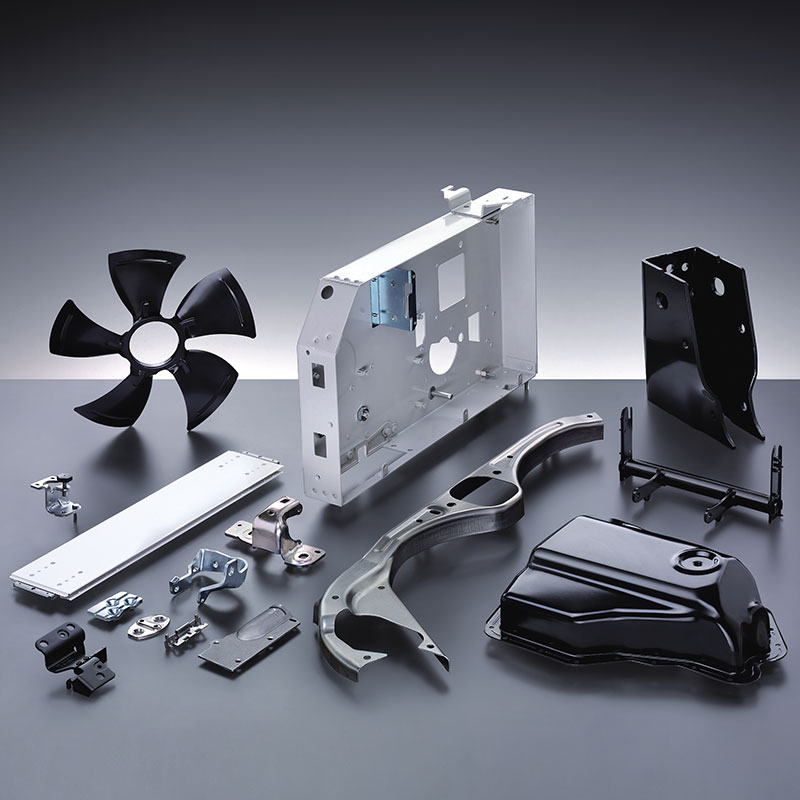 SERVICES
We offer timely responses to customer requests
Unicka's goal is to provide complete solutions, from design to production. Unicka combines experience and expertise with innovation and technology, offering itself as a preferred partner that can manage all aspects of important projects having unique characteristics in terms of design, technology and finishes.

DISCOVER MORE
A team of qualified professionals who work with the customer to plan what is needed.
The conception phase represents the fundamental moment for the life of each project.
The key to success at this stage is the technical department that develops the optimal solution in terms of quality and costs, always in line with the customer's requests.
It is at this point that the equipment is designed, making it possible to achieve what was requested by the customer.

Discover more
The design phase for the parts is preceded by the design and construction of equipment and dies used in the production of pre-series (pilot dies), mass production, welding and quality control (masks, gauges, etc.).
Each piece of equipment incorporates the years of experience and know-how of the technical office, for a final result that fully meets the needs that arise during the project's start-up phase.
A careful study of feasibility guarantees the quality of each item produced starting from the design phase, which in turn becomes the optimal starting point for the mass production of components.

SIMULATIONS & PROTOTYPING
DISCOVER MORE
Careful analyses of feasibility, simulations, production of prototypes, testing and development of the forming process carried out by our research and development department allow us to fully engage the customer throughout the project. In this way it is possible to optimise design and technical solutions in order to achieve the best production processes and lower manufacturing costs.
The customer thus becomes a partner who contributes to the definition of the project.

Production of components and systems
Discover more
Unicka deals with realization of different types of products, using innovative and customized technologies.
The products placed on the market are the final result of an array of activities. Each product is distinguished by its own industrialisation process and by its own production cycle, in order to obtain the shapes, technical specifications and look requested by the customer.
Today, Unicka is specialised in the production of components having complex geometries, even very thick pieces, produced by forming or laser cutting and bending, complete with welding, machining, assembly and surface treatments.
We use all kinds of materials, including wear-resistant or stainless steels, with thicknesses ranging from 0.3 to 15 mm from coils and up to 25 mm using blanks or straps.
The production process within Unicka can be described as a pathway whose destination is the manufacture of products that have precise characteristics and that are applied in various industrial sectors.
where we operate
main sectors
Many national and international companies rely on Unicka, knowing that it offers quality finished products and the right balance between batch sizes, delivery times and costs.​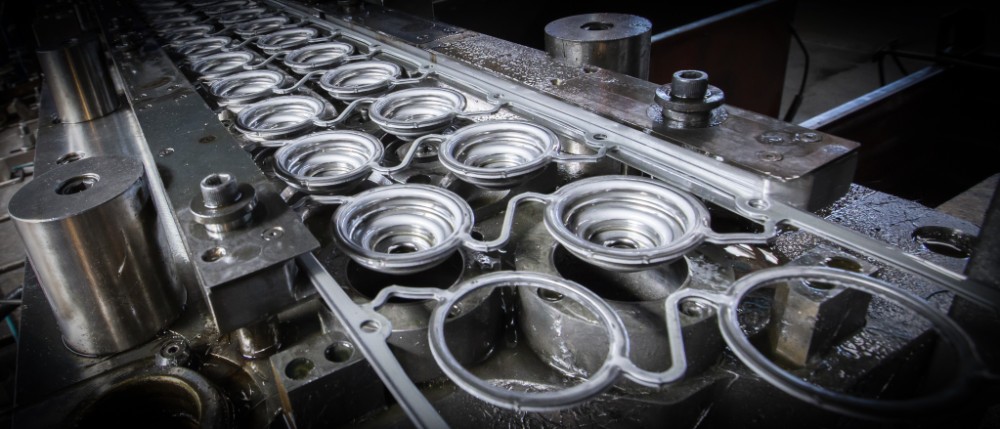 PROCESSES
A personalized and transversal production in different sectors
Unicka's core business is the cold forming of sheet metal. Indeed the company has been performing this process since it was founded, and over time other services were added supported by new departments and equipped with state-of-the-art systems and workstations, like bending, machining, welding, assembly and different types of threading. There is also an area entirely dedicated to the maintenance and construction of equipment.
FORMING
Cold stamping of sheet metal is one of our most important processes
We process sheets with thicknesses from 0.3 mm to 15 mm from coils and up to 25 mm from blanks and straps of any type (stainless steel, wear-resistant, galvanised and electrogalvanized steel, aluminium, pre-painted, etc.) using mechanical and hydraulic presses weighing 100 to 5,000 tonnes.
Specifically, we have:
No. 33 mechanical presses weighing 50 to 5,000 tonnes, for progressive and transfer dies

No. 2 hydraulic presses weighing 500 to 1,000 tonnes
BENDING AND THREADING
The metalworking department in the plant completes the full-range service that Unicka offers its customers.
It is able to handle both large volumes and small batches while maintaining the same level of quality and flexibility that distinguish all our work.
We have:
No. 1 300 tonne LVD NC hydraulic bending machine and 4 m work surface

No. 1 300 tonne COLGAR hydraulic bending machine and 3 m work surface

No. 1 shear measuring 4 metres and 12 mm thick

No. 1 straightening machine
WELDING AND TACK-WELDING
At Unicka you can also find an area dedicated to welding, with four robotic welding centres, two of which have two robots that can weld simultaneously and up to 5 metres in length and two projection welding stations, as well as other manual welding stations, all of which make it possible to produce both large and small batches.
To guarantee the quality of the welded parts, important control systems have also been implemented. Specifically, we are able to perform dimensional checks and destructive tests like macrographs and tensile tests directly in our quality department.
MACHINING
Unicka has opted to invest in machining both for the manufacture of individual components and for mass production, installing horizontal and vertical OKUMA machining centres that are all equipped with pallet changers.
ASSEMBLY
The production departments include three manual and automatic assembly lines and one riveting machine making it possible to produce assembled products, even starting from formed and pre-painted materials.
SURFACE TREATMENTS
To be able to manufacture finished products complete with heat and surface treatments, Unicka relies on qualified and certified external suppliers that are able to meet the high standards set by our company and the demands of our customers. The various processes include: painting, galvanizing, cataphoresis and washing.
This final step is the conclusion of a rich and complex supply chain managed by a strictly controlled process able to guarantee the traceability of the product during each single phase.
DIE AND EQUIPMENT MANUFACTORING
The principal products that Unicka is able to manufacture include:
Design and construction of compound, progressive and transfer dies, up to 10 metres in length

Design and construction of welding masks

Design and construction of control gauges

Design and construction of assembly lines
All this is possible, thanks to the presence of:
No. 3 milling machines

No. 2 wire spark erosion machines

No. 3 grinding machines

No. 3 lathes
All this equipment can also be used outside of Unicka, becoming a real product that Unicka sells to the customer, guaranteeing services for setting up and testing on the customer's premises.