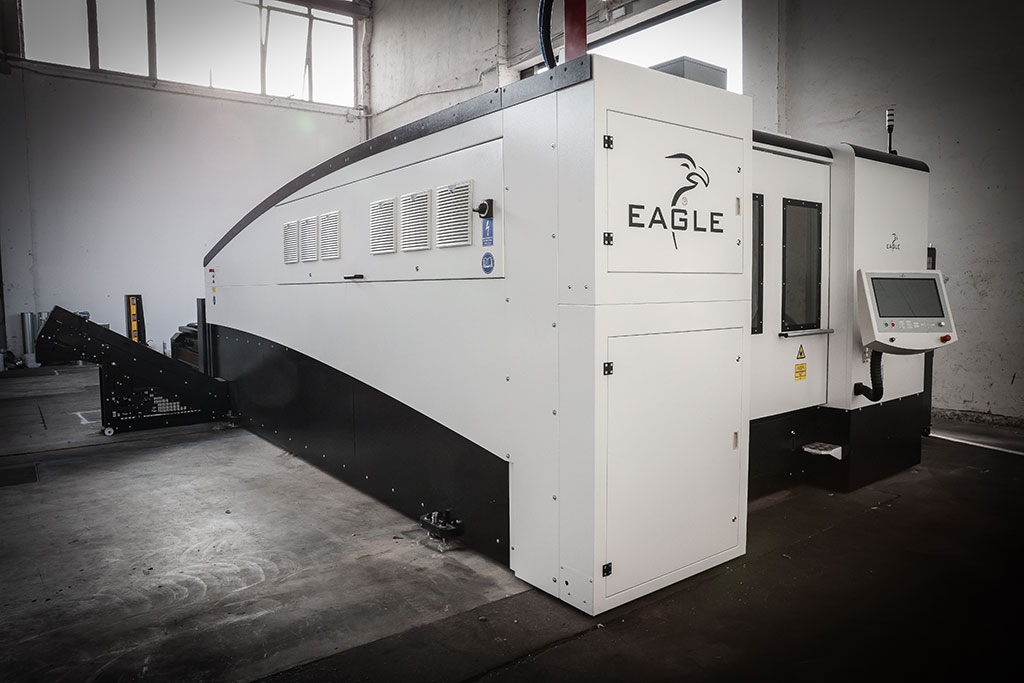 With laser cutting Unicka completes the offer of metalwork services
Unicka expands its range of processes with the introduction of a new machine with advanced technology for laser cutting of steel, stainless steel, aluminium sheets and other materials.
The choice to include this technology among the metalwork services allows Unicka to respond to the needs of different markets with the entire range of processes to complete the cold sheet metal moulding activity.
With the entry of the new machine, Unicka is now able to manage the entire metalwork process internally through laser cutting, welding, bending, threading and spot welding, assembly and surface treatments.
Latest generation laser technology
Given the specificity of Unicka which is characterized by the moulding and processing of large components and complex shapes, to include laser cutting the company has chosen the most advanced technology and a high-performance machine both in terms of cutting capacity up to high thicknesses and dimensions of the sheet to be cut, and of both speed and efficiency of execution of the processes.
The new plant uses fibre laser technology with a power of 10kw which guarantees cutting speed and precision for sheets that can reach the size of 4×2 m.
Equipped with automatic pallet change functionality alongside an automatic magazine, the new system allows you to optimize processing times, ensuring continuity of the production flow throughout the 24 hours without breaks or downtime.
Value-added laser cutting system
The investment in the best technology currently on the market for laser cutting responds to the desire to facilitate its customers, who will be able to find in Unicka a reliable partner and a single interlocutor capable of managing both large volume orders and small batches in all stages of the process, with the highest standards of quality and efficiency.